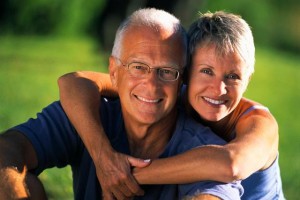 Aides can come into your home, but these costs are not usually covered by ordinary health insurance policies and Medicare. These expenses can quickly deplete your nest egg, no matter how much you've saved. This is when long term care insurance can help.
Long term care insurance (LTCI) can help cover the cost of care you receive at home from nurses' aides, home health aides and therapists. It can help cover services in an assisted living facility and, if you require skilled care, nursing home expenses can be covered.
It helps you maintain your dignity and financial freedom and gives you the flexibility to participate in making choices that impact your care — about the services you receive, where you receive them and who provides the care you need.
Someone who has a chronic condition or is returning from a stay in a hospital or rehabilitation facility may need these services, which can be covered by long term care insurance:
Nursing Home Care
Nursing homes give residents skilled nursing care 24 hours a day, along with medication monitoring, rehabilitation and physical therapy, room and board and personal care and supervision.
Skilled In-Home Nursing Care
In-home and live-in nurses provide skilled nursing services like clinical assessment and monitoring, intravenous therapy, ventilator and tracheotomy management and cardiac care.
Adult Day Care
Based in the community, adult day care centers provide daytime supervision, giving family caregivers much needed assistance. Along with social activities, they may provide health services and therapy.
Hospice Care
Hospice care furnishes medical services and emotional support for those in the last stages of terminal illnesses. Hospice helps patients manage their symptoms so they can continue an alert, pain-free life and spend their final days with dignity, surrounded by loved ones. It also helps their family members with the practical details and emotional challenges of caring for a dying loved one. These programs offer services 24 hours a day, 7 days a week, in homes, hospice centers, nursing homes, long-term care facilities and hospitals.
Personal and Home Health Aides
These aides help the elderly, disabled or ill with personal care like bathing, dressing, eating and taking medication. By receiving these services at home, people can remain in the comfort of their own homes longer
Homemaker Services
These aides help people complete those household tasks that they can't manage alone, like housecleaning, cooking and running errands, making it possible for their clients to continue to live independently in their own homes.
Assisted Living Facilities
Assisted living facilities (or residential care facilities) can provide personal care and health services for people who may need assistance with activities of daily living, but not the level of care provided by a nursing home. Assisted living is an intermediate level of long term care, not an alternative to a nursing home.
Ready to learn more? Call us today at (800) 303-1527.