Long Term Care Insurance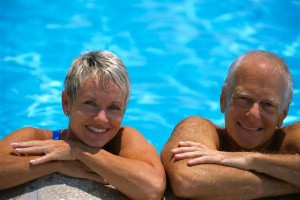 Deciding to buy a long-term care insurance policy is an important decision. These policies can help pay for many types of long-term care, but they are not for everyone. We will give you some guidelines commonly accepted in the next section to help you determine if this type of policy may be right for you. If you decide to buy, make sure you compare the costs and benefits of policies from different insurance companies and only those with top ratings. Our Long Term Care Insurance specialists are available to help you with this process.
What does it cover?
Long-term care insurance policies typically cover nursing home stays, community services such as adult day care, in-home care and assisted living facilities. Be sure to consider your desired type of care and choose a policy that covers you in that area. In other words, if your plan is to stay with your daughter in her home, then be sure you will be able to receive benefits in that setting.
A policy covering three to five years of care is the most cost-effective option for most people. However, if you are concerned about care for Alzheimers disease or other types of dementia, you may want to consider more comprehensive coverage.
Is it right for me?
Generally, financial planners recommend considering long-term care insurance if you own assets of at least $75,000 (this does not include your home or car); have annual retirement income of at least $25,000 to $35,000 for an individual or $35,000 to $50,000 for a couple; or are able to pay premiums without financial difficulty, even if premiums increase over time. Long-term care insurance is probably not for you if these factors do not apply to you.
Long-term care insurance can be expensive, depending on your age and health status when you buy the policy and how much coverage you want. Policy costs also vary according to the benefits you choose. It is better to buy long-term care insurance at a younger age when premiums are lower.
Where to go from here?
If you feel that you would like personal assistance with Long Term Care Insurance or other planning issues, we are here to help.
Our LTCI specialists make your shopping experience easy, by helping compare the costs and benefits of policies from select insurance companies. To speak to a representative or schedule an appointment, simply contact us.